Absolute Concrete

Contact:

505 1st Ave.




Slater, IA 50244

Phone:

(515) 228-3030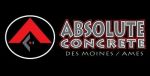 Absolute Concrete is located in Slater, Iowa. Clients that Absolute Concrete provides services to are:
-Large agricultural & commercial clients
-Small businesses
-Property managers
-Homeowners

They specialize in Agricultural, Commercial & Residential concrete construction, and provide custom solutions to each customer based on their unique needs. Absolute Concrete offers high-quality work, professional service, and dedication to up-front honest pricing.

They are highly trained and very knowledgeable about the products and applications involved in every job they quote. Absolute Concrete also owns some of the most sophisticated machinery in the industry.

Full-time employees: 165
Ahrens Park

Contact:

1510 Penrose St.




Grinnell, IA 50112

Phone:

(641) 236-5518




Located on the Northeast side of Grinnell, this multipurpose park houses many sports and recreation activities throughout the year.
Alliant Energy

Contact:

4902 North Biltmore Lane




Madison, WI 53718

Phone:

(800) 255-4268




Fax:

(608) 458-0100
Alliant Energy Corporation is an energy holding company. Providing Midwest utility customers with safe and reliable electric and natural gas services is our top priority.

Our corporate headquarters are located in Madison, Wisconsin. General offices are located in Cedar Rapids and Dubuque, Iowa; utility operation facilities are located in communities throughout our utility service territory in Iowa, Minnesota and Wisconsin.

Full-time employees = 11
Part-time employees = 0
ASI Signage

Contact:

1219 Zimmerman Dr.




Grinnell, IA 50112

Phone:

(641) 236-6616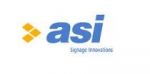 Interior Signage, Exterior Signage and Digital Signage and Wayfinding Solutions for Iowa

ASI serves the architectural signage and healthcare directional sign needs for the Iowa heartland. ASI manufactures and supplies quality, custom-designed signs.

ASI is a true turn-key supplier offering complete project management and implementation on each phase including graphic design, sign manufacturing, planning, delivery, engineering, and sign installation. Their specialties encompass a variety of materials, mediums, and applications.
Aventure Staffing

Contact:

820 4th Ave.




Grinnell, IA 50112

Phone:

(641) 236-7470





Aventure handles executive placement, and staffing for healthcare, industrial and clerical employees.