| | |
| --- | --- |
| Great Western Bank | Contact: |
| | |
Midwesterners are famous for their work ethic, which is exactly what made Great Western Bank grow from the small town of Leon, Iowa to a regional leader with nearly 200 locations. Living up to the philosophy of "Making Life Great" is what gets us out of bed in the morning. It's more than a phrase, it's what we do for our customers and our communities. It's what we do each and every day, and we're happy to say we've been doing it for nearly a century.
Greater Poweshiek Community Foundation

Contact:

1510 Penrose Street




Grinnell, IA 50112

Phone:

(641) 236-5518




Fax:

(641) 236-5590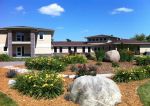 The Greater Poweshiek Community Foundation (GPCF) was created to help make charitable giving easier and more effective in the local area. GPCF, in partnership with the Claude W. and Dolly Ahrens Foundation, conducts a fund management program that has resulted in many projects that have been vital to its communities.
Grinnell Chamber of Commerce

Contact:

Angela Harrington




833 Fourth Ave.




Grinnell, IA 50112

Phone:

(641) 236-6555




Fax:

(641) 236-3499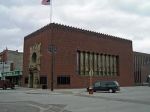 The Chamber's job is to grow and develop the local economy and act as a hub for resident and visitor information. The Chamber operates a Convention and Visitors Bureau charged with marketing Grinnell as a destination and staffing a visitor's center inside the Sullivan Bank. It also facilitates events and acts as a small business support center providing marketing and publicity services. The Chamber actively recruits businesses to Grinnell and encourages entrepreneurship and business development, and collaborates with many businesses on strategic growth initiatives.

Full-time employees: 2 (4 in summer)
Part-time employees: 2 (1 in summer)
Grinnell College

Contact:

1115 8th Ave




Grinnell, IA 50112

Phone:

(641) 269-4000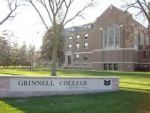 Founded in 1846, Grinnell College is an undergraduate, private, four-year, coeducational residential college that seeks to develop in students both analytical and imaginative thinking in the liberal arts. The College's primary mission is to provide students with a broad, deep, and life-enhancing education that fosters professional success, personal growth, and social responsibility.

Grinnell offers an exceptional, rigorous, comprehensive, and opportunity-rich educational experience that has, at its heart, one-on-one interactions of students, faculty, alumni, and staff. As a result, Grinnell College is consistently ranked among the top selective liberal arts colleges in the United States. Additionally, it ranks in the top ten among all colleges and universities in endowment resources per student and the top twenty in alumni gifts per student. Its 1,400 students come from all 50 states and 55 foreign countries.

Full time employees: ~680
Grinnell Implement

Contact:

1828 6th Ave.




Grinnell, IA 50112

Phone:

(641) 236-3195




Fax:

(641) 236-0321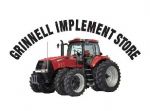 Grinnell Implement Store is a Case IH, Cub Cadet, Stihl and Holland Grill dealer in Grinnell, Iowa. They sell and service new and used tractors, combines and farm equipment as well as lawn and garden equipment.

Full-time employees: 22
Grinnell Mutual Reinsurance Company

Contact:

Customer Service




4215 Highway 146 South




Grinnell, IA 50112

Phone:

(800) 362-2041 ext. 245





Located in America's heartland, Grinnell Mutual provides property and casualty insurance and reinsurance to customers in 12 states throughout the Midwest.

For more than 100 years we have valued the relationships with our customers as we provide them with protection, security and stability. Today as in the past, we know our customers and employees appreciate our core values.

Full-Time Employees: 679
Part-Time Employees: 25
Seasonal Employees: 30
Grinnell Regional Medical Center

Contact:

210 Fourth Avenue




Grinnell, IA 50112

Phone:

(641) 236-7511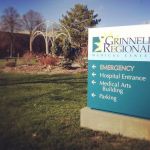 Grinnell Regional Medical Center enjoys the exclusivity of being a top rural medical center in the greater Poweshiek County area. The medical center includes around 40 physicians, more than 425 employees, and 200 volunteers.

GRMC serves approximately 40,000 residents. Each individual who enters our doors contributes to the mission of Grinnell Regional Medical Center. Each patient, physician, staff member, visitor, volunteer, EMC responder, or service supplier plays a key role in pulling together all the pieces of the GRMC healthcare picture.

A resident physician staff of more than 40 active practitioners brings continued growth to the services provided. Services are being provided that are only offered in major healthcare centers. Our physicians and staff have made it possible for area residents to stay close to home and take advantage of expertise that is otherwise located hours away.

Full-Time Employees: 331
Part-Time Employees: 25
PRN/Occasion Employees: 36

Grinnell Schools

Contact:

1333 Sunset St.




Grinnell, IA 50112

Phone:

(641) 236-2720




The Grinnell-Newburg School District covers 219 square miles, including the cities of Grinnell, Newburg and Oakland Acres. The enrollment is 1,750 in pre-kindergarten through 12th grade.

The district's philosophy is to establish a school-wide educational environment that provides the best possible learning for each student every day. Elementary grades are served by two primary buildings and one intermediate grade building (3-4). Grinnell Middle School serves grades 5-8 and Grinnell High School serves grades 9-12. The district has 150 professional and 120 support staff.

Currently under construction at the high school are a 1,700-seat gymnasium and a 700-auditorium with an orchestra pit and fly system for theatrical performances.
Grinnell State Bank

Contact:

814 4th Ave.




Grinnell, IA 50112

Phone:

(641) 236-3174




Grinnell State Bank was founded in 1925 with the first President to be C.A. Fraizer. In 1954 it was sold to F.A. Jones and his son F. Addison Jones took over management late that year. Two of Addison's sons, David A. Jones and F. Austin Jones have assumed the management as President and Executive Vice President. The fourth generation is represented with Rusty Jones,VP Security and Lending, Alyson Jones, Accounts Payables/HR Assistant and Kelsey (Jones) McCulley, Personal Banker- Marengo Branch.