Interstate Access

Contact:

619 East St. S




Grinnell, IA 50112

Phone:

(641) 236-7551




Providing climate controlled warehousing in the Grinnell Area.
| | |
| --- | --- |
| Iowa Access Homepage | Contact: |
| | |
State of Iowa government website
| | |
| --- | --- |
| Iowa Business License Information Center | Contact: |
| | |
Information on business licensing, and other useful links to state resources.
Iowa Department of Natural Resources

Contact:

Lucas State Office Building




321 E. 12th Street




Des Moines, IA 50319

Phone:

(515) 242-5655




The Iowa Department of Natural Resources homepage, with helpful information about Iowa.

Iowa Department of Revenue and Finance

Contact:

Customer Service




Phone:

(800) 367-3388




Information, publications and forms.
| | |
| --- | --- |
| Iowa Department of Transportation | Contact: |
| | |
State Department of Transportation website.
Iowa Economic Development Authority

Contact:

Phone:

515-725-3000




Iowa - The Smart State For Business website.
| | |
| --- | --- |
| Iowa Economy Trends and News | Contact: |
| | |
Iowa economic statistics and trends, updated weekly.
| | |
| --- | --- |
| Iowa General Assembly | Contact: |
| | |
Official website of the Iowa General Assembly.
| | |
| --- | --- |
| Iowa Grants | Contact: |
| | |
Iowa Interstate Rail

Contact:

5900 6th Street S.W




Cedar Rapids, IA 52404

Phone:

(319) 298-5400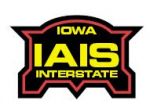 Iowa Interstate Railroad, LTD is a privately held Delaware Corporation and subsidiary of Railroad Development Corporation. It is also one of the few Regional Railroads that connects with the entire Class 1 railroad system (BNSF, UP, CN, CP, KCS, CSXT, and NS) at multiple locations. Their service runs from Council Bluffs, Iowa to Chicago with a branch line to Peoria, Illinois. They also provide daily service to Cedar Rapids, Iowa over the CIC railway. As a result, IAIS customers have the capability to ship and receive their goods to or from anywhere in North America. They also provide Intermodal facilities at Blue Island, Illinois and Council Bluffs, Iowa. Their service pattern is 7 days per week between the Omaha area and Chicago. They also offer access to the Mississippi and Illinois River terminals for rail to barge or barge to rail service. Trans-load facilities are also located in Council Bluffs and Newton Iowa.

Their locomotive fleet, track, and facilities are maintained to high standards and continually upgraded to provide safe reliable service to their customers and employees. They handle a wide range of commodities that include agricultural products, plastics, paper, steel, scrap, lumber and coal. They currently have access to over 1 billion gallons of ethanol and as such, they are one of the top carriers in the ethanol/feed market, sending many unit trains of product to markets throughout the U.S. each week. They are a member of the Association of American Railroads (AAR) and American Short-line and Regional Rail Association (ASLRRA).

Full-time employees: 232
Iowa Secretary of State

Contact:

321 E. 12th St.




Des Moines, IA 50319



File a variety of documents including UCC financing statements, trademarks, business entity documents, and other statutorily-required special filings.
Iowa State University

Contact:

Admissions




100 Enrollment Services Center




Ames, IA 50011

Phone:

(800) 262-3810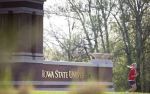 Iowa State is an international university with a friendly welcoming personality. Students from all 50 states and more than 100 countries come to Ames, Iowa, to choose from 100 majors, study with world-class scholars and hone their leadership skills in 800-plus student organizations. Iowa State offers a great environment where students can enjoy reaching their potential and discovering their passions.
Iowa Valley Community College

Contact:

3702 South Center Street




Marshalltown, IA 50158

Phone:

(641) 236-0513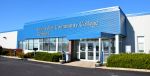 Housed in a newly-renovated facility, Iowa Valley Community College's Grinnell campus serves the residents of Poweshiek County and surrounding areas by offering college credit programs through Marshalltown Community College and Ellsworth Community College, adult and continuing education courses and services through Iowa Valley Continuing Education, and business/industry training and retraining through the Iowa Valley Business Assistance Center.

IVCCD serves its students by offering distinctive educational programs and support services in a stimulating environment. It accommodates different learning styles, values the diversity in their midst, and is committed to helping students achieve their goals.
Iowa Workforce Development

Contact:

1000 East Grand Avenue




Des Moines, IA 50319

Phone:

(800) 562-4692




Workforce data statistics, news and job openings.