Magna Inc.

Contact:

403 S 8th St.




Montezuma, IA 50171

Phone:

(641) 623-5753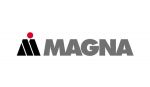 Cosma International, a wholly-owned operating unit of Magna International, is one of the world's premier global automotive suppliers providing a comprehensive range of body, chassis and engineering solutions to OEM customers.
Malcom Lumber

Contact:

815 West St.




Grinnell, IA 50112

Phone:

(641) 236-8645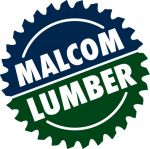 Assisting contractors and the public with all your building needs.

Full-time employees: 20
Part-time employees: 5
Manatts Inc.

Contact:

1775 Old 6 Road




Brooklyn, IA 52211

Phone:

(641) 522-9206




Fax:

(641) 522-5594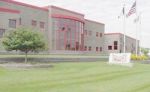 Manatts, Inc. is a diversified heavy highway construction company based in the town where the family established its roots, Brooklyn, Iowa. We are still a family owned business, operating on the same great core values we were founded on 65 years ago. Manatts strives to provide quality service and products and to safely do everything we do better than anyone else.
McNeil Crop Services

Contact:

3776 185th St.




Brooklyn, IA 50221

Phone:

(641) 990-1085




At their location they have a 35 acre test plot where they have 75 different trials each year that they test as well as an Impact plot that is run by the Impact team at Pioneer Hi-Bred. Having the test plot helps them give our customers the resource of testing and trails to give a better, up close look at the hybrids in different situations.

Services offered include:

Pioneer Hi-Bred Seed
Professional Agronomic Advice
PHI Crop Insurance
Pioneer Field 360 services
FIT field mapping
Premium Seed Treatments
Seed Tenders available for customers
Herbicides, Insecticides, and Fungicides
Crop Scouting
Yield Monitor Calibration/ Weighing during harvest season
Grid Mapping/Soil Sampling

Full-time employees: 2
Part-time employees: 2
| | |
| --- | --- |
| Mike and Patty Mahaffey | Contact: |
| Montezuma, IA | |
Miraco

Contact:

1000 Ferguson Rd.




Grinnell, IA 50112

Phone:

(641) 236-5822




Fax:

(641) 236-3341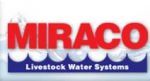 After many years of research, MIRACO perfected an energy-free livestock watering system where they were the pioneers in manufacturing automatic livestock waterers from polyethylene materials.

The patented, unique ball system, used in their energy-free livestock waterers are both insulated from freezing in the severe cold temperatures of winter (up to – 40 C) and have the added benefit of a cooling affect for the water in the warmer summer months.

Farm management cost efficiencies are paramount in modern day livestock farming operations. The MIRACO energy-free livestock watering system has dramatically reduced costs associated with traditional watering systems.
Monsanto

Contact:

721 Hwy 6 E




Grinnell, IA 50112




At the heart of Monsanto is a very clear and principled code of conduct – one they expect all employees, contractors and management to live by every day. They operate under a genuine value system—their pledge—that demonstrates integrity, respect, ethical behavior, perspective and honesty as a foundation for everything they do.

A key part of fulfilling the promise of their value system is by engaging their communities in a significant and positive manner. Not only do they work hard to support the family farmer in a variety of ways, but they also:
1.provide extensive educational programs – particularly in science and agriculture – for students around the world
2. fund numerous research grants for graduate students
3. work in partnership with government bodies, non-profit agencies and advocacy groups to make agriculture more sustainable
Montezuma Community Development

Contact:

501 E Main St.




Montezuma, IA 50171

Phone:

(641) 623-7600




Montezuma Community Development is a 501(c)(3) non-profit corporation, works to positively impact the future of the City of Montezuma and the surrounding area.
Montezuma Manufacturing Inc

Contact:

403 S. 8th St.




Montezuma, IA 50171

Phone:

(641) 623-5753




Montezuma Schools

Contact:

504 N. 4th Street




Montezuma, IA 50171

Phone:

(641) 623-5121




Fax:

(641) 623-5733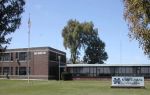 The Montezuma School District mission is to help all students learn the skills and acquire the knowledge necessary for them to reach their full potential as citizens who can meet the challenges of our changing society.

Located on a 35-plus acre campus at the north edge of the city are kindergarten, elementary, junior and senior high schools, parking lots, playground area, lighted athletic fields and running track. The school provides a well-rounded academic program that reflects Iowa's reputation for education excellence. In addition, it has an outstanding extra-curricular program including award-winning music and championship caliber athletics for both boys and girls. It is among the leaders in Iowa in Advanced Placement testing, an FFA Business Management National Champion in consecutive years, and has sent four graduates to US Military Academies during the past 13 years. At the same time, a local scholarship fund has allowed 15 Montezuma graduates to attend Grinnell College since 1998. Eight have already earned their bachelor's degrees, while seven others are currently enrolled.