People's Savings Bank

Contact:

106 S 2nd St.




Montezuma, IA 50117

Phone:

(641) 623-5105




Plate and Company

Contact:

1003 Main Street




Grinnell, IA 50112

Phone:

(641) 236-8261




Fax:

(641) 236-8173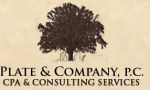 Plate & Company is more than just an Iowa CPA firm. Since 1981, they have provided comprehensive planning-based income tax and supportive services to all types of Corporations, Partnerships and their respective owners. Located in downtown Grinnell, Iowa, and deeply ingrained in the community they serve, the Plate & Company team is dedicated to providing local, personalized and knowledgeable services to each and every one of their clients.
Poweshiek County

Contact:

302 E. Main Street




Montezuma, IA 50171



Poweshiek County

Contact:

302 E. Main St.




Montezuma, IA 50171

Phone:

(641) 623-5723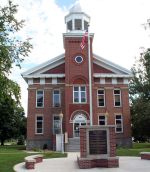 Poweshiek County was founded in 1843 and encompasses eight incorporated communities - Brooklyn, Deep River, Hartwick, Grinnell, Guernsey, Malcom, Montzuma and Searsboro, It is also located between Des Moines, IA and Iowa City, IA and includes several major interstates, such as I-80, Hwy 6 and Hwy 146.

The Poweshiek County Courthouse is located in Montezuma, where the Board of Supervisors hold regular meetings to collectively plan, finance and deliver to the citizens of Poweshiek County services that are mandated and based on community needs in the area of public safety, public health, human services and administration.
| | |
| --- | --- |
| Poweshiek County Farm Bureau | Contact: |
| Brooklyn, IA 52211 | |
Poweshiek County Museum

Contact:

200 S. Third Street




Montezuma, IA 50171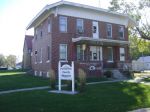 In 2010, the Poweshiek County Historical Society purchased the 1913 County Jail from Poweshiek County to restore and repurpose the historic building as the Poweshiek County Museum. The old jail is the third oldest building of its kind in the state of Iowa. The Historical Society took posession of the building for the initial cost of $1 and began the work needed to prepare the facility to accomodate the organization's staggering gathering of artifacts and special collections. The museum opened for a sneak preview in the summer of 2012, and again later in the year for the traveling Civil War Exhibition sponsored in part by the State Historical Society of Iowa. Exterior and interior work continues with hopes of expanding the museum to regular hours in the near future. 201 South Third Street, Montezuma, IA 50171.
Poweshiek Iowa Development Revolving Loan Fund

Contact:

Phone:

641-236-1626




The Poweshiek Iowa Development (Pow I-80) Revolving Loan Fund (RLF) provides small businesses access to capital as part of a broader financing plan that includes the participation of local financial institutions. Applicants must demonstrate to the PowI-80 RLF Screening Committee that they are viable, prepared, and have some cash to put into the small business start up or expansion.
Priority Plastics

Contact:

Denise Ely




704 Pinder Ave.




Grinnell, IA 50112

Phone:

(641) 236-4798





Priority Plastics has a long history of making investments for their customers. To meet your needs, they invest in manufacturing facilities, machines, automation and tooling, technical resources and sustainable solutions. Let them know how they can invest for you now and in the future.

The Grinnell, Iowa, plant was established in 1992. This 82,000-square-foot facility is centrally located to service the midwest, southwest and east coast customers. The Grinnell site specializes in canister business and is where their turn-key towel wipes operation is housed.