Ramsey-Weeks

Contact:

715 5th Avenue




Grinnell, IA 50112

Phone:

(641) 236-3141




For over 85 years, Ramsey-Weeks has strived to be the premier independent insurance and real estate agency in the area. Ramsey-Weeks seeks quality corporate and personal clients, and is committed to a quality of service which noticeably exceeds clients' expectations. In achieving these objectives, Ramsey-Weeks employs a distinctly competitive staff and focuses on continuous improvement of all associates.

Ramsey-Weeks offers a full range of insurance products including property casualty, life, and health. The real estate division handles residential, commercial, and farm sales in addition to providing a full range of property management services. Exceptional customer service has been a Ramsey-Weeks, Inc. trademark since its inception.

Full-time employees: 9
Part-time employees: 2
RDG Planning and Design

Contact:

301 Grand Ave




Des Moines, IA 50309

Phone:

(515) 288-3141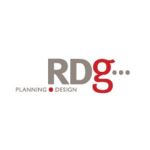 At RDG, their goal isn't just designing a space — it's making a difference for the people who use it. That's why they listen first. They dig deep to understand your challenges and deliver solutions that fit the way people live, work, play and learn.

At the core, it's about doing the right thing. That means building relationships on respect and trust. Bringing passion, energy and creativity to every project. Leading the way with technology and sustainability. And being actively involved in the communities they serve.

They're a diverse group of individuals united by a commitment to healthy living, continuous learning and responsible design. They love what they do and it shows in their work every day.
Rock Creek Athletics

Contact:

91 W. 6th Ave.




Grinnell, IA 50112

Phone:

(888) 762-5273




Fax:

(866) 203-9604

Rock Creek Athletics was started in 1996 by Don Estapa, Lance Dreesman and Brian Dreesman. It was their desire to provide customers a better jacket with affordable pricing and quick delivery. They succeeded and quickly became the award jacket of choice for many of the finest sporting goods stores, clothiers and fan apparel shops across the United States.
Roland & Dielman, CPA

Contact:

808 4th Avenue




Grinnell, IA 50112

Phone:

(641) 236-6558