T.L. Baker and Company

Contact:

Tim Baker




808 Commercial Street




Grinnell, IA 50112

Phone:

(641) 236-8083




Fax:

(641) 236-1250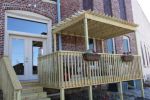 T.L. Baker & Co., LLP redefines what it means to work with an accounting professional, because they do so much more than simply deliver financial statements and reports. From their full line of services and technologically advanced online platform to their personal, approachable feel, their firm is one-of-a-kind. Having served the Grinnell and surrounding areas for years, their clients enjoy professional, dedicated tax and accounting support within an exceptionally friendly and technologically advanced environment.

Office Hours:
8:00am - 5:00pm Monday – Friday
Thombert

Contact:

220 Industrial Dr.




Brooklyn, IA 52211

Phone:

(800) 433-3572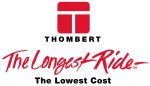 Thombert is one of the world's largest manufacturers of polyurethane wheels and tires for narrow aisle lift trucks. For over 60 years, they've been a trusted source for engineered products offering their customers maximum service life. From concept to production, only Thombert can deliver the engineering and application experience you need to get the job done. You get the longest ride and the best value in the industry.

Full-time employees: 20
TIP Rural Electric Cooperative

Contact:

612 West Des Moines St.




Brooklyn, IA 52211

Phone:

(641) 522-9223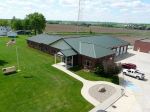 If you receive your electric power from T.I.P. Rural Electric Cooperative, you are a member and part owner of a cooperative providing electric service to over 6,200 meters and over 1,782 miles of line. We are a progressive utility serving customers in Tama, Iowa, Poweshiek, Keokuk, Benton, Mahaska, Jefferson, Johnson, Wapello and Washington Counties.

T.I.P. Rural Electric Cooperative is a true cooperative, organized June 1, 1938. We are headquartered in Brooklyn, Iowa and are a private, non–profit electric utility owned by the members it serves and was established to provide reliable electric service at the lowest possible cost.

The T.I.P. Rural Electric Cooperative is also your Touchstone Energy partner, which is an alliance of local, consumer-owned electric utilities serving millions on businesses and homes across the country.

Full-time Employees: 24
Part-time Employees: 3
Total Choice Shipping and Printing

Contact:

800 4th Ave.




Grinnell, IA 50112

Phone:

(641) 236-7447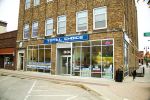 Total Choice Shipping and Printing has been serving Grinnell since 2004 - providing a full menu of products and services for almost everything related to packing, shipping, printing, graphic design, mailing and business services.

Full-time employees: 6
Part-time employees: 2
TPI Composites

Contact:

2300 N 33rd Ave E




Newton, IA 50208

Phone:

(641) 791-3500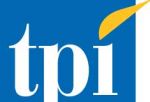 TPI is a global provider of structural composites products for the wind energy, military, and transportation markets. Their advanced composites manufacturing technology allows them to build near aerospace grade parts at industrial prices. Their products excel where high strength, light weight and durability are required.

TPI has over five decades of innovation and expertise in manufacturing large-scale composite structures of highest quality at a competitive total delivered cost to their customers.

TPI is a leading manufacturer of wind blades to major turbine manufacturers in the United States, Europe, and Asia. TPI's proprietary processes and manufacturing expertise have also been applied to create first-of-their-kind composite solutions in the military vehicle & transportation markets.

TPI's Newton, Iowa wind blade plant opened in September 2008. The company produces blades for GE Energy at the facility through a long-term supply agreement.